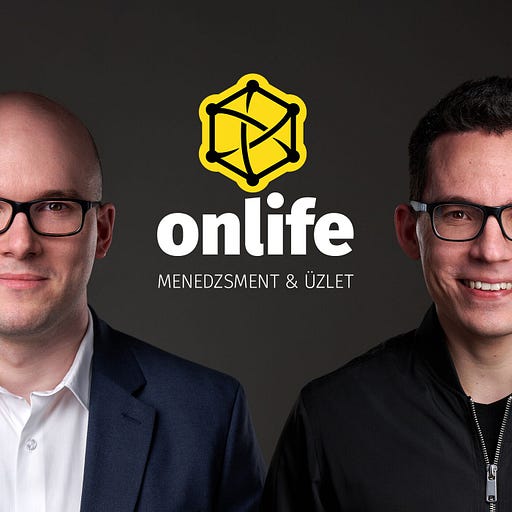 Jun 6, 2021 • 1M
Politika a munkahelyen (#36)
A saját, névre szóló, egyedi podcast feeded, amellyel eléred az Onlife Menedzsment Podcast zárt epizódjait. Ingyenes feliratkozással a legutolsó 4-et, Kör-előfizetéssel pedig a teljes könyvtárat. Részletek: https://onlife.academy/kor/ Válj eredményes menedzserré konkrét útmutatások és eszközök által. Szerezz azonnal alkalmazható tudást. Menedzsment, szervezeti politika, kommunikáció, konfliktuskezelés, projektvezetés.
A politika talán a legmegosztóbb és egyre erősebb indulatokkal terhelt téma. Hogya kezeljük menedzserként? Beszélhetünk-e politikáról a munkahelyen? Mit tegyünk, ha politikai témájú megjegyzéseket hallunk? Beszélgethetünk-e kormányzati lépésekről, amelyek bennünket is érintenek?
Politika menedzserként
Jönnek a 2022-es országgyűlési választások: elindult a…
Listen to this episode with a 7-day free trial
Subscribe to Onlife to listen to this episode and get 7 days of free access to the full post archives.